Its hard to believe that Spring is just around the corner with all this recent snow, but it will be here before you know it!
With a new spring in our step, Bodymind has great news! We now accept National Health Administrators Health Insurance! Massage can help you have spring in your step too! See the article below about Springtime running and outdoor activities. Listen to the radio much? Now is a good time to start! I will be interviewed on the radio on Friday, March 7th - you'll find the info in this newsletter too. And if you've always been a big Miss Piggy fan - don't miss this month's Mentastics Minute.
Click here
to visit our website and here for our blog for even more information about how bodywork can help you be the best you you can be.
Peace,
Helen
In This Issue
Amanda Paul, LMT Featured Therapist
Tune In!
Good News for Teachers
Run, Don't Walk, To Your Massage Therapist
Mentastics® Minute
Amanda Paul, LMT
Featured Therapist at Bodymind Massage
After many years of studying dance and receiving Massage Therapy and other wholistic health care to maintain her body, Amanda enrolled at The Swedish Institute of Massage in 1987.
Licensed in 1989, she practiced in Manhattan for many years and along the way received a Bachelor's degree in Sociology from Hunter College in 1995.
In addition to her passion for alternative health modalities, nutrition and movement, she adores children and worked for years in education, child welfare and childcare.
Amanda's specialties:
Deep Tissue Massage
Swedish Massage
Amanda's hours of availability are:
Monday-Thursday
5:00-9:00 PM
_____________________
Tune In!
Friday, March 7
12:00 noon
950 AM, WHVW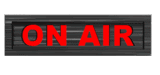 Be sure to listen in on Friday, March 7th from 12 noon until 12:30
to 950 AM, WHVW, when Helen Gutfreund, LMT
of Bodymind Massage will be interviewed on the radio
with Heather Malcom and Nancy Proyect, two of the other
Group Study Exchange Team Members with whom
she traveled to New Zealand last year,
courtesy of Rotary District 7210.
_____________________
Good News for Teachers in
Kingston and Poughkeepsie!
Bodymind Now A
ccepts National Health Administrators, Inc. (NHAI) Health Insurance!
Over the years, one of the most frequently asked questions by clients and potential clients has been,
"Do you accept health insurance?"
. With the acception of no-fault, which I have always taken, the answer, sadly, was no.
Well - that's all changed! Now the answer is
"Yes!"
Bodymind is pleased to be a provider of health care services for National Health Administrators, the health insurance company that insures the faculty of Kingston and Poughkeepsie schools, so if you work in these districts, you are now covered for massage therapy at Bodymind!
We even have after-school and weekend hours to accommodate your busy work schedule. Make your appointment today - we look forward to serving you!
_____________________
Run, Don't Walk, To Your Massage Therapist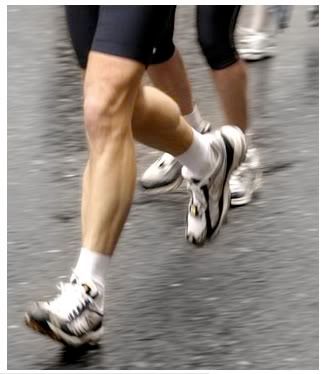 Spring is nearly upon us and for many, that means the return of outdoor activities like hiking, biking, running and gardening.
While we all love these activities, if you've spent the Winter on the couch, your muscles may not like you very much the day after your first run! So, why not come in for a massage to gear up for (or recover from) your first Springtime outing.
The soreness that you can feel after a vigourous workout, whether it is from hiking up Slide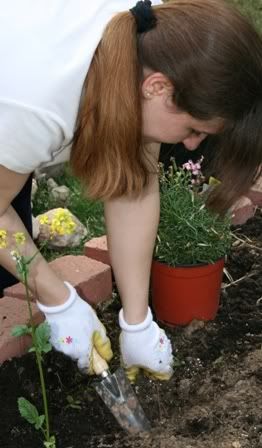 Mountain or from digging in your back yard to plant a new bed of annuals, is a result of lactic acid, a natural waste product of muscles.
It is important that you stay well hydrated, before, during and after your workout so your body has all the help it can get in flushing the lactic acid from your system.
Massage Therapy also can help you move lactic acid out of circulation, so the two make a great complimentary approach to your health and well-being.
_____________________
Mentastics® Minute
Welcome to the Mentastics Minute!
In each newsletter, I will be suggesting a Mentastics movement that you can "try on" for yourself. If you have suggestions or requests for the Mentastics Minute, please send an email.
"Miss Piggy"
This Mentastic movement is an all-over upper-body moment of joy.
Standing comfortably, make the movement with your hand and arm as if you are a princess stroking your
beautiful, long, flowing flaxen hair, from forehead, over the top of your head and down your side. Some Trager Practitioners used to call the movement "Miss Piggy", because it reminded them of that puppet, when, very coyly, would ask, "Who... moi?!" How beautifully can you make this motion... how lovely... how fun?
How would it feel if you used half as much effort now... and half of that... and half of that... Make this movement for about a minute. Switch and do the movement with the other arm.
Now rest for a moment. What do you notice about your body - your hands - your arms - your shoulders - your back - your mind?
Gift Certific
ates
As always, gift certificates are available
In the office
By phone at 845-255-3228
_____________________
LUCKY YOU!
Save 25% off your first Trager® Approach session in March!
Just mention this coupon when making your first appointment for The Trager® Approach and save 25% off the regular fee.
Session lasts approximately 90 minutes.
Call 845.255.3228 to schedule your appointment today!
Offer Expires: March 31, 2008