Vote for Bikes That Heal!

The goal of

BIKES THAT HEAL

is to promote awareness, educate, and raise monies in an effort to help find a cure for Blood Cancers. They donate to the Leukemia and Lymphoma Society as well as the many hospitals that do clinical research.
In addition,

BIKES THAT HEAL

wants to help individual cancer patients in any Bikes That Heal community with the extra expenses that are incurred during treatment (ie: hotels, temporary apartments, travel, etc).

They also aim to combat the concerns of rising fuel prices, pollution, and obesity in our country.

BIKES THAT HEAL

is a major step toward reduced energy consumption, clean air, reduced traffic congestion, a healthier environment, and an overall improved quality of life for everyone, one town at a time.

BIKES THAT HEAL is currently in the running for a $25,000.00 grant that will enable them to raise awareness even more, but they need your help. In order to win the grant, they must receive the most votes out of 10 finalists up for the award.



You can vote once a day, every day until the end of the contest.

Good luck to BIKES THAT HEAL!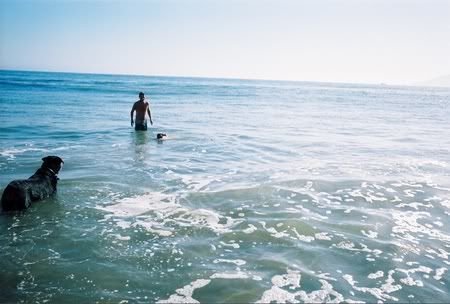 "Be Tuff! Dog Days of Summer Can Be Wuff!"
Worse than having to put on layer upon layer of clothing in the Winter
to get warm, for many people it is not being able to take enough clothes off in the Summer to get cool. Going to the pool or beach is a favorite passtime in the Summer for the cooling off factor alone. Many people stay away from massage in the Summer because the thought of being touched when it is hot and humid outside doesn't seem appealing.
You CAN Teach and Old Dog New Tricks!
If you think massage in the summer has to make you overheated, you've been barking up the wrong tree.
Massage actually causes vasodilation
(increase of the diameter of blood vessels), so the blood in your circulation actually moves slower and has less friction, thereby actually
making you feel cooler.


So if you want to
relax AND cool off
and your friends say the beach is the only way, don't let the tail wag the dog! Tell them that they can cool off with a massage too!
Mentastics® Minute

Welcome to your

Mentastics
Minute!



Mentastics

, or mind-directed movements, are a fun and easy way to help you relax, break through holding patterns in your body, move easier and recall the feeling of a

Trager

session.

In each newsletter, I suggest a

Mentastics

movement that you can "try on" for yourself. If you have suggestions or requests for the

Mentastics

Minute, please send us an email.


"Down, Doggie... Down!"

This

Mentastic

movement helps bring a feeling of playfulness.

Do you use your body solely for utilitarian purposes like driving your car, washing your laundry, typing on your computer or sitting in a meeting? Do you ever use your body for play such as running and jumping to catch a frisbee, hula-hooping, splashing around in the water or ecstatic dancing?

Take a quiet moment wherever you are and notice how you feel in your body. Do you feel tired or awake? Do you feel stiff or fluid?

After noticing how you feel, bring some playful movement into your body - whatever that means to you... running and jumping to catch a frisbee, hula-hooping, splashing around in the water, ecstatic dancing, or just some "shaking out" of your limbs. Do the movement with ease, with joy and with a smile for about a minute.

Now pause for a moment. What do you notice about your body, how you are sitting or standing - your movements - your mind?



Feel The Trager

®

Flow

Save 25% off your first Trager® Approach session!

Just mention that

you would like to try a Trager

®

Approach Session

when making your appointment, and

save 25% off the regular fee.

Session lasts approximately 90 minutes.

Call 845.255.3228 to schedule your appointment today!

Offer Expires: December 31, 2008
"Trager", "Mentastics", and the Dancing Cloud Logo are registered service marks of Trager International, which licenses their use in the USA to the United States Trager Association. In the USA, they can be used only by members in good standing of the United States Trager Association.